---
Child - Tax Exempt Savings Plans
(Without Life Cover)
---
Whether you're looking to start putting aside a regular amount for your kids, your grandchildren or for family friends, our Tax Exempt Savings Plan is a great way to start saving for their future. It's a plan that's unique to friendly societies like ours - and this version comes without the life assurance that's often offered with this kind of plan.
Get into the saving habit
---
With our Healthy Investment Tax Exempt Savings Plan you're committed to paying in the same amount every month - meaning that you can build the child's savings gradually over time. You can invest anything from £10 up to a maximum of £25 a month - if you want to invest more, then our Standard Savings Plan might be better for you.
A guaranteed return
---
When you take out your policy we'll tell you the absolute minimum the child will get when the plan matures (as long as you've kept up all of your contributions of course). This is called your sum assured. We also give regular bonuses every year and add them to the value of your policy. This can never be taken away – and you may also get a final bonus at the end of your term. The level of bonus added each year is not guaranteed and can change.
Tax exempt
---
Only friendly societies are able to offer these kind of plans thanks to a unique government tax break. When the policy matures none of the money the child receives will be taxed. It's free of income and capital gains tax. The fund that the money is invested in also exempt of UK taxes.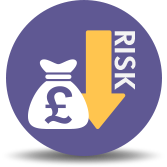 ---
Your child's money will be invested in the Healthy Investment Ethical With-profits Fund which includes a mix of different assets - all actively managed to maximise the potential for growth while carefully managing any risk.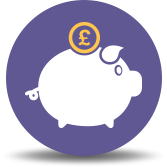 ---
Choose how long you want to save for - anything from 15 years to 25 years. It's the perfect way to plan for a big event that's coming up in the future, whether it's university, a gap year or even their first home.
---
Put a modest amount away, every month, for a child's future. You'll be growing their funds gradually, safe in the knowledge that they won't be paying tax on the money the fund as made.
---
Due to the tax advantages of investing in a friendly society Tax Exempt Savings Plan you can invest up to £25 per month.
If there's anything
you don't understand,
we're here to help.
Call Jerrol on 0161 762 5790
Alternatively you cansend us a messageusing our contact form.
Contact Us
Apply Online

Make sure you have read and understood the information provided

Download and carefully read the Key Information Document. This is our standard client agreement and you should read these terms carefully for your own benefit.