An investment bond for everyone
---
No age restrictions - making it the perfect investment choice, whether for you, your children or your grandkids. And it's ethical too - we only invest in industries that are good for the environment and avoid those that can harm the world we live in.
Long term savings, with the security you need
---
Our Guaranteed Anniversary Bonus Bond offers the best of all worlds - exposure to stocks and shares, government and corporate bonds, property, and cash deposits, while smoothing the investment return you receive.
An ethical investment you can afford to make
---
With just £500 you can start growing your long-term investments today - a great alternative to bank or building society savings accounts if you're looking for a medium to long term investment, with different features, benefits and risks.
---
You can invest up to a maximum of £250,000 in bonds in one name, and up to £500,000 for joint bonds. You can invest by  bank transfer or
cheque, whichever is best for you.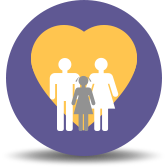 ---
Life assurance is included when you open the bond, meaning that we'll pay out, if you die, 101% of the original investment (less any withdrawals) or the current value (whichever is greater).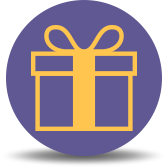 ---
Earn regular bonuses from day one on your investment. You might also get a final bonus when you cash in the bond. Bonus rates can change every year.
---
Protect your capital and long-term growth through our generous capital, growth and bonus guarantees on the 10th anniversary and every subsequent 5th anniversary of the investment.
It has been very reassuring dealing with the same team members at Healthy Investment for the past 4 or 5 years. The phone always gets answered when you call and emails are always replied to. Everyone we have dealt with has been very prompt and clear in communication, friendly and professional. It makes a huge change from the majority of… Read more "It has been very reassuring"
UK residents of any age can invest in a Healthy Investment Guaranteed Anniversary Bonus Bond.
You might consider this bond if you already have a savings account with a bank or building society and you are now looking to put some money into an investment that has some risk but the potential for higher returns.
Invest anything from £500 up to a maximum of £250,000 in your own name or £500,000 in joint names.
You can withdraw up to 5% of your investment penalty free each year from your bond and without any immediate tax consequences.
You can make a one off or set up regular (monthly, quarterly or annual) withdrawals from your bond.
You should see this bond as a medium to long term investment.
Important Documents
---
Testimonials
"I would definitely consider investing again in an Investment Bond with Healthy Investment."
Thomas from Coleraine
"I would definitely consider using Healthy Investment again for an Investment Bond or for other savings and investment policies."
Carol from Newton
If there's anything
you don't understand,
we're here to help.
Call Jerrol on 0161 762 5790
Alternatively you cansend us a messageusing our contact form.
Apply Online
Opening a Healthy Investment Guaranteed Anniversary Bonus Bond is really easy.
If you have any questions now or whilst you are applying just give us a ring or send us a message and we will help you.