Reduce how much tax you pay
---
An ISA is a great way of legally reducing how much tax you pay. How? Well, with our stocks and shares ISA you won't pay tax on the return you get from your investment. You'll need to be a UK resident over 18 to open one, and you can invest up to £20,000 each tax year.
A guaranteed return
---
Stock markets can go up and down - but with our stocks and shares ISA you'll always get back your initial investment, plus all of the bonuses that have been added to the investment (less any withdrawals of course) as long as the investment is cashed in on the 10th anniversary of opening the ISA or any subsequent 5th anniversary.
Regular bonuses
---
The investment grows through the regular bonuses that are added every year and you'll start to earn from day one. You may also get a final bonus when you cash the ISA in or you make a withdrawal. The level of bonus can change each year and is not guaranteed.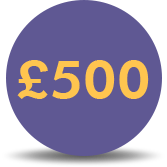 ---
Start your Healthy Investment ISA today, with just a one off investment of £500 or £25 per month.
---
A truly ethical investment - no investment in companies in the alcohol, tobacco, arms and gambling industries.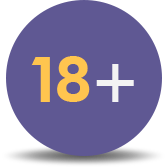 ---
Available to UK residents over the age of 18 (an alternative Junior ISA is available for children who don't have a Child Trust Fund).
---
Transfer cash ISAs and stocks and shares ISAs from elsewhere to our ISA, without affecting your ISA allowance.
Available to any UK resident over the age of 18, invest for the future without paying any tax on the return your ISA makes.
You might consider this ISA if you already have savings in a bank or building society and you are now looking to put some money into an investment that has some risk but the potential for higher returns.
Invest up to £20,000 (2019/20 tax year) by adding a monthly amount (£25 minimum) or a single investment (£500 minimum). Once open additional one off top ups from just £25 can be made.
If you have an ISA with another provider you can transfer this into a Healthy Investment stocks and shares ISA without affecting your current ISA year's allowance.
You should see this ISA as a medium to long-term investment.
If there's anything
you don't understand,
we're here to help.
Call Jerrol on 0161 762 5790
Alternatively you cansend us a messageusing our contact form.
Apply Online
Opening a Healthy Investment ISA is really easy.
If you have any questions now or whilst you are applying just give us a ring or send us a message and we will help you.