---
Child - Standard Savings Plans
---
If you want to save more than £25 a month, then one of our Standard Savings Plans could be for you. Our Standard Savings Plans are great for members wanting to invest over the £25 per month Tax Exempt Savings Plan limit. Maybe you want to build a more significant cash sum to help give the children you care for the very best start in life.
A tax efficient way to save
---
---
With a Healthy Investment Standard Savings Plan, any proceeds the child gets on maturity are paid to them free of income tax and capital gains tax, no matter what their tax status is when they receive the proceeds.
Know exactly what they're going to get
---
When you take out the policy we'll tell you the absolute minimum the child will get when the plan matures (as long as you've kept up all of your contributions of course). This is called the sum assured.
Become a regular saver
---
---
We know it's not always easy to remember to save, but the Healthy Investment Standard Savings Plan commits you to putting away the same amount every month for the child - a great way to build their fund gradually.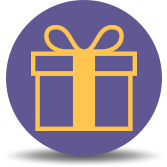 ---
We'll give the child regular bonuses every year and add them to the value of their policy. Remember once a regular bonus has been added it can never be taken away - and also that the level of the bonus isn't guaranteed and can change every year. They may also receive a final terminal bonus when the policy matures.
---
Life cover means that the child's estate will get the guaranteed sum assured on their death, plus any bonuses that have been added, if they die during the term of the plan and all contributions are paid up to date. If you're paying in more than £25 a month into their plan then we may ask you to answer a few quick medical questions.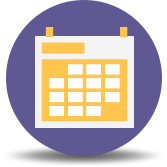 ---
Choose how long you want to save - unlike Child Trust Funds that mature when the child turns 18, with our Standard Savings Plan you can pick when you want them to receive the money.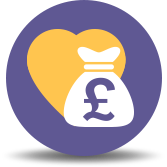 ---
Remember the old savings accounts you had as a kid - and the feeling you had when you enjoyed the cash sum you received when the policy matured? Our Standard Savings Plan for children is the same kind of endowment saving plan you know and love.
If there's anything
you don't understand,
we're here to help.
Call Jerrol on 0161 762 5790
Alternatively you cansend us a messageusing our contact form.
Contact Us
Apply Online
Opening a Healthy Investment Standard Savings Plan is really easy.
If you have any questions now or whilst you are applying just give us a ring or send us a message and we will help you.